NORI
@ifflytxt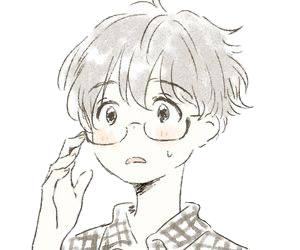 she/her. 5teen. 08/07. isfp.
sun leo. moon pisces.
asian. tag/eng = OK!
LOVES?!

listening to music. playing instruments. drawing. painting. cold showers. rain. sushi. vanilla. milk. anime. keshi. wave to earth. travelling. studio ghibli. sports (shotokan kd) ♡
HATES?!

beans. ignorance. kpop antis. fandom wars. disrespectful people. discrimination in any way. abandonment.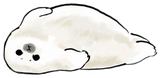 BYF?! i'm a minor! i mostly tweet in filipino or english language. i talk to you like we've been friends for a long time. i frequently post art/guitar covers. dms are open, but slow. i go inactive occasionally bc school :(
KPOP?!
tomorrow x together. aespa. lesserafim. newjeans.
red velvet. stayc. loona. seventeen. stray
kids. enhypen. twice. blackpink. bts. itzy. day6. the rose
+ iu. woodz. somi. dpr ian. dean. hyukoh. gsoul.
bibi. the black skirts.
NON-KPOP?!
BEABADOOBEE!! wave to earth. honne. keshi. luke chiang. LAMP. bruno major. joji. the 1975. the nbhd. cigarettes after sex. troye sivan. frank ocean.
BIAS?!
TOMORROW X TOGETHER soogyu. AESPA winter.LESSERAFIM kazuha. SEVENTEEN DK. NEWJEANS haerin. red velvet seulgi.. twice chaeyoung. stayc isa. blackpink rosé. enhypen sunghoon. bts v. itzy ryujin. stray kids hyunjin.
DFI?! you fit basic dfi criteria. (racist, homophobe, transphobe, sexist, fascist-enabler, etc.) you interact with my family. anti any of my favs. uses fancy fonts (current oomfs are ok). engage to fanwars.
BFF LIST! @AnotherBoredFa1 chip. @CGBTHINKER lily. @W0NDERGYU lau.
@xaopao akira. @rayluvxx ray. @txtqt_ seia. @_sooberries ris @jeonzrkive_ aden @ikilytyunie kenie. @AlwaysBeAMoa beomsel. @hueningieluvie aran. @ohmy_yoooon hae @lexaatbh lexa @biniedoll jale @txtonins runa @STRWBRRYS00B reni @luvvstubatu cali @hamanibatu en @0x1yeonjuns cai ♡(>દ <༶ )

BFF LIST! ⋆·˚ ༘ ·˚. ༉‧₊˚✧

@icedacani @taehyvngs_lvr @noirtyun @kkkngtyun @damia_fakhira
@be0mybear @tyunsquirrelcat @txtangel3 @tteokgyus @softiesoobs
@Beomieemocha @qt_hyuka @4csbluv @soobincarts_ @allforcyj_
@19CYJ99 @snoringsoob @scintillatxt @iovewari @__gyuberry @yeonvel @eternall0ove
ULTS?!
Soobin (수빈)
Choi Soobin (최수빈)
Tomorrow x Together
Winter (윈터)
Kim Minjeong (김민정)
Aespa (에스파)
DK (도겸)
Lee Seokmin (이석민)
Seventeen (세븐틴)
Chaeyoung (채영)
Son Chaeyoung (손채영)
TWICE (트와이스)
Kazuha (카즈하)
Nakamura Kazuha (中村 一葉)
LE SSERAFIM (르세라핌)
WRECKERS?!
Beomgyu (범규)
Choi Beom Gyu (최범규)
Tomorrow x Together
Ningning (닝닝)
Ning Yizhuo (宁艺卓)
Aespa (에스파)
THE8 (디에잇)
Xu Minghao (徐明浩)
Seventeen (세븐틴)
Tzuyu (쯔위)
Chou Tzuyu (周子瑜)
TWICE (트와이스)
Huh Yunjin (허윤진)
Jennifer Huh
LE SSERAFIM (르세라핌)